Life isn't always easy for network managers and architects. The C-suite is constantly demanding more efficiency and smoother operations, at low cost. Your colleagues are asking for more user-friendly policies and services. And you have to keep up with an ever-changing landscape of technology (infrastructure sprawl) and its ripples into your domain. (Pun absolutely intended.) Uptime and security are everything. Then, you constantly have to explain to people what you actually do for a living.
Over the holiday weekend, there's a good chance, in addition to being asked to fix someone's computer, phone or tablet, you'll be asked "what is it you do again?"
How do you illustrate what you do? Maybe it'd be a lot easier to explain being a fireman, astronaut, or brain surgeon? We've pulled together some helpful GIFs to make this conversation more efficient.
Enter Ralph Breaks the Internet. (holiday movie idea!)
If ever there was an indicator that networking has permeated our everyday lives it's an animated family movie centered around it. Some concepts are so fundamental to modern life that we aren't even consciously thinking about them anymore.
ICYMI: Released in the fall of 2018, Ralph Breaks the Internet provided the subtext and pop culture references we all needed, while depicting basically your everyday.
From the moment Ralph and Vanellope slide down the wire, to the hilarious popup advertisers and the wonderfully subtle depiction of DNS —  most every aspect of your job comes to life in a tangible, easy-to-explain-to-relatives way, every aspect of the complexities of networking in a network-driven world.
DNS isn't specifically named in the movie, but there are plenty of references. Knowsmore, although depicted as a search engine, certainly has his business rooted (see what we did there?) in being a DNS server of sorts. For instance, when Vanellope and Ralph decide to go to Ebay, they were automatically routed to their destination.
Ralph Also Teaches us DDoS
But if you had to showcase just one thing about your work, it could be how you have to prevent DDoS attacks against your company's network — essentially how you have to be the hero against a million or billion Ralphs.
Explaining DNS to anyone, particularly to people not in networking (and let's face it, even some people IN networking don't really get DNS), is easier when you can point to the colorful transport GIFs from an animated movie. Grasping the concept of a botnet or a crippling DDoS attack is more memorable when it's an ever-replicating bunch of clones of a funny character like Ralph. And you do get malware by clicking unscrupulous links.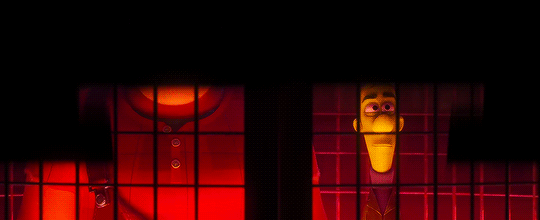 DDoS is essentially the towering Ralphzilla of mindless objects with a single goal. Exploiting vulnerabilities in web servers, they overwhelm the system with a repeated, single query. Not only is this meant to disrupt user experience, more sinister objectives may be in play, such as bringing down firewalls.
We've talked a lot on this blog about DNS education. Education for both professionals — training, if you will — and for everyone, in order to understand new technologies and challenges affecting our businesses. Knowing why and how insecure networks are a liability and how important it is to defend against malicious attacks that can wreck the internet is useful for everyone.
The movie exaggerates concepts to either serve the plot or get a laugh. But the foundation for showcasing how networks and the internet work (or occasionally don't work) is solid.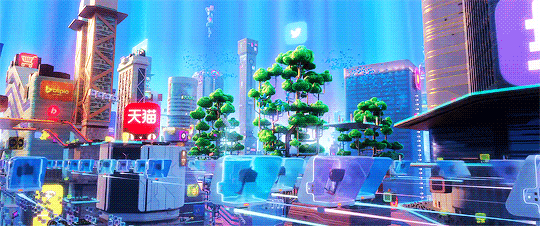 Come this holiday (provided you don't have to work because of some real-world Ralph threatening your company's network) sit down at the family dinner, armed with GIFs and your favorite streaming service, to explain what you do and why.
And since it is a holiday weekend, here's a blog about all of the Ralph Breaks the Internet Easter Eggs.
---
Image credits:Not a Real Company Productions and Disney via Giphy and Blogberth