Vala Einarsdottir moved to Hawaii from Iceland aged 19 and travelled around the world, from Sydney to Beijing, earning a Bachelor's degree in Business Administration from the University of Iceland and a Master's degree in Commerce from UNSW, between her trips. She tells The Mousepad about her Men&Mice journey as a Business Development Manager.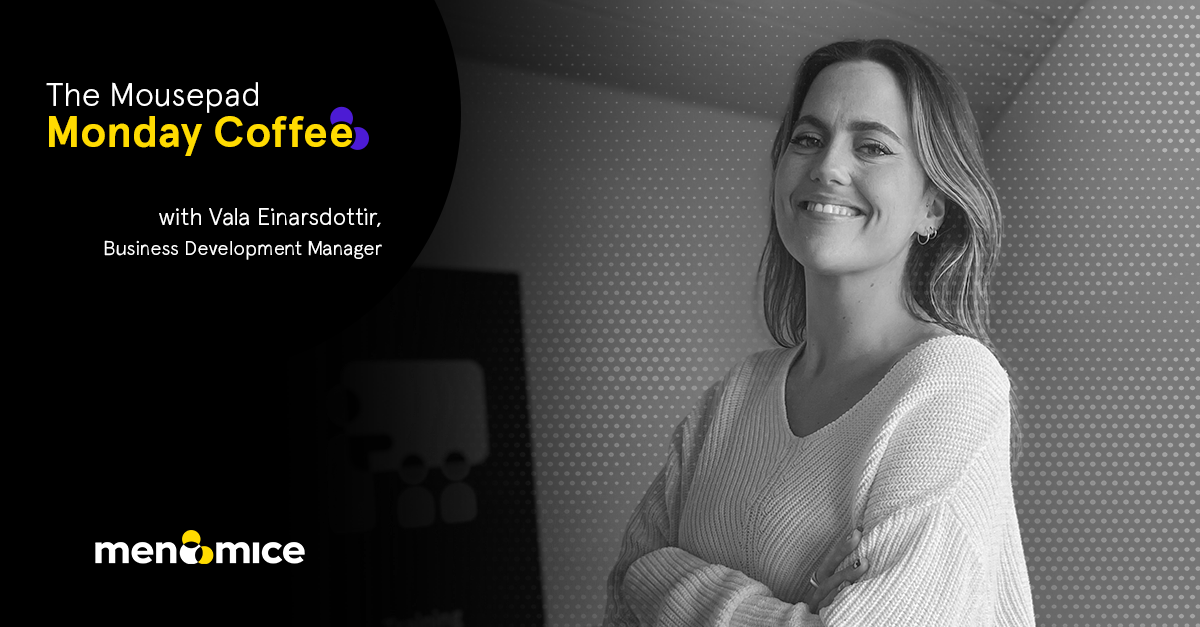 What do you do at Men&Mice and how long have you been working here?
I'm a Business Development Manager and I work within the Sales and Marketing department. On a day-to-day basis, I manage communications and oversee processes with potential clients and partners. Long-term tasks involve strategizing on how to take Men&Mice to the next level. Currently, we're working on one of our long-term objectives which involves shifting focus from the Americas to the rest of the world. I find this process incredibly challenging but also very exciting!
I've had the pleasure of working here for around three months now, and I couldn´t be happier with the workplace and colleagues.
Describe Men&Mice in three words.
Creative, fun, fearless. Even though I could probably write hundreds of adjectives to try to describe the inspirational spirit that lies within this company, I think that pretty much sums it up.
What is the most interesting part of what you do?
Creating mutually beneficial business relationships and taking the company to new heights is something that I find particularly interesting. This makes coming to work every day both easy and exciting.
I also work with incredibly smart and capable people, both within Men&Mice and the companies that I interact with, who continuously teach me and help me advance as a young woman in business and tech.
What inspires you?
I'm mostly inspired by other people and working in a creative space with room for me to learn and grow. Working in a fast-paced field of network management at a dynamic global company like Men&Mice, is very inspiring on its own. Did I also mention I work with absolute legends on a daily basis?!
Why do you do what you do?
Even though I find the world of technology absolutely fascinating, I've never been very tech savvy. I mostly rely on the "press restart and hope for the best'' technique. But make no mistake — I love learning new things, I'm a problem solver at heart and I thrive in challenging environments. Helping companies manage their networks better and more sustainably is — for lack of a better word — epic.
What does the term 'sustainable networking' mean to you?
It means being flexible, changeable, adaptable. Sustainable networking to me is something that will withstand the test of time. Enabling and encouraging companies to grow instead of holding them back.
Tell us an interesting fact about you.  
I'm really good at crafts. I'm a certified makeup artist, and I love creating fun makeup looks, sewing, knitting and crocheting. Just the other day I made a floor-length gown out of 30m of layered light-blue tulle. No, I have no idea when I'm going to wear it. Other than that, I'm absolutely obsessed with animals and being outdoors. Every year, I put my sheep midwife hat on and go to my farm in the northern part of Iceland to help deliver gorgeous little lambs.
Interested in learning more about Men&Mice? https://menandmice.com/about-us