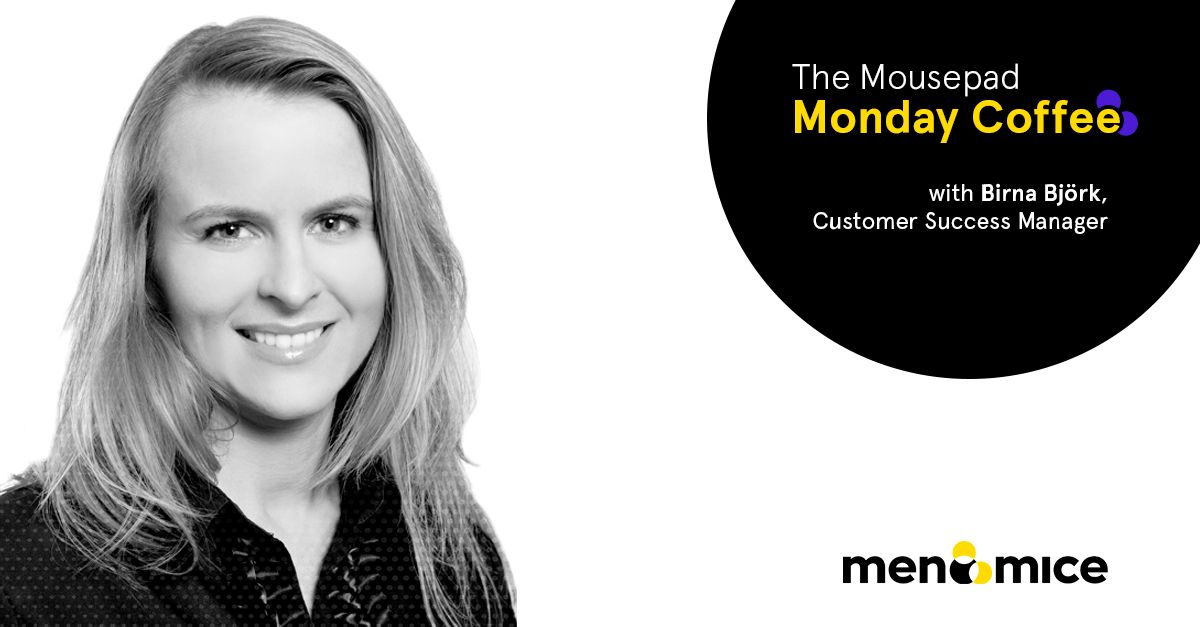 What do you do at Men&Mice and how long have you been working here?
I am a Customer Success Manager lucky enough to be in constant communication with our customers. The role is very versatile and provides me with the privilege of working close with almost everyone within the company. I started working for Men&Mice at the very end of 2020, so I am quite new.
Before I joined Men&Mice, I worked in the Fintech business, so global collaboration is something I have been an active part off for the past 20 odd years.
Describe M&M in 3 words
Playful, Intelligent, Family.
What is the most interesting part of what you do?
I am so intrigued by human interaction and particularly within a global setting. Language, culture, and different platforms that allow us to communicate are all challenges I enjoy tackling every day.
What inspires you?
I'm mostly inspired by our customers and my brilliant co-workers. Every day we achieve great things by collaborating with one another making incredible things happen both big and small.
Why do you do what you do?
I love solving problems by thinking outside the box with brilliant people. This is where I can let my creative side out for a run. Within Men&Mice, I get plenty of opportunities to solve problems internally or finding sustainable solutions for our customers.
What does the term 'sustainable networking' mean to you?
Optimizing your networks infrastructure past, present, and future. Keeping it simple!

Tell us an interesting fact about you

I am a great Yoga enthusiast and currently seeking my second Yoga teacher certification. I also love the outdoors and nature – lucky me to live in Iceland!