Cloud optimization has been a main focus for us at Men&Mice recently as we increasingly see more enterprises shifting from on-prem to hybrid and multicloud networks. In that spirit we want to discuss DNS redundancy, and compatibility across hybrid and multicloud networks through Micetro as we ensure visibility and ease-of-use across IP address management as a means of increasing network security.
Dynamic IP infrastructure challenges require dynamic DNS management
Ensuring DNS redundancy within your IP Address Management is a complex task for network administrators. The possibility for human error leading to configuration errors and DNS failures, establishing where, and with which vendor in a distributed network an error has occurred, and the sheer disruptive power of DDOS attacks compound these challenges. Furthermore, increased redundancy across various environments within a network often hinders its visibility.
Without redundancies however, networks are more susceptible to failure. Thus, an important feature in the Micetro by Men&Mice: xDNS Redundancy.
xDNS Redundancy in Micetro
Micetro's xDNS Redundancy is built on abstraction that enables automation, provides centralized views, eliminates human error and removes conflicting DNS service provider platform complexities such as incompatible APIs. Just as importantly, it also increases visibility and control of networks with your hybrid or multicloud DNS providers by unifying management, supporting Active Directory-hosted zones, offering the ability to create read-only zones, and improving native support for Azure DNS and Amazon Route 53, all of which benefit the core health of your IP infrastructure.
XDNS with Micetro enable a streamlined the migration and management of a large number of DNS zones, such as with Azure DNS and Amazon Route 53, by utilizing cloud-native features to monitor changes to DNS made outside of Micetro, enabling a better synchronization of DNS data from various cloud providers. It also enables the assignment of read-only zones across the network to boost resilience against DDOS attacks and other DNS failures.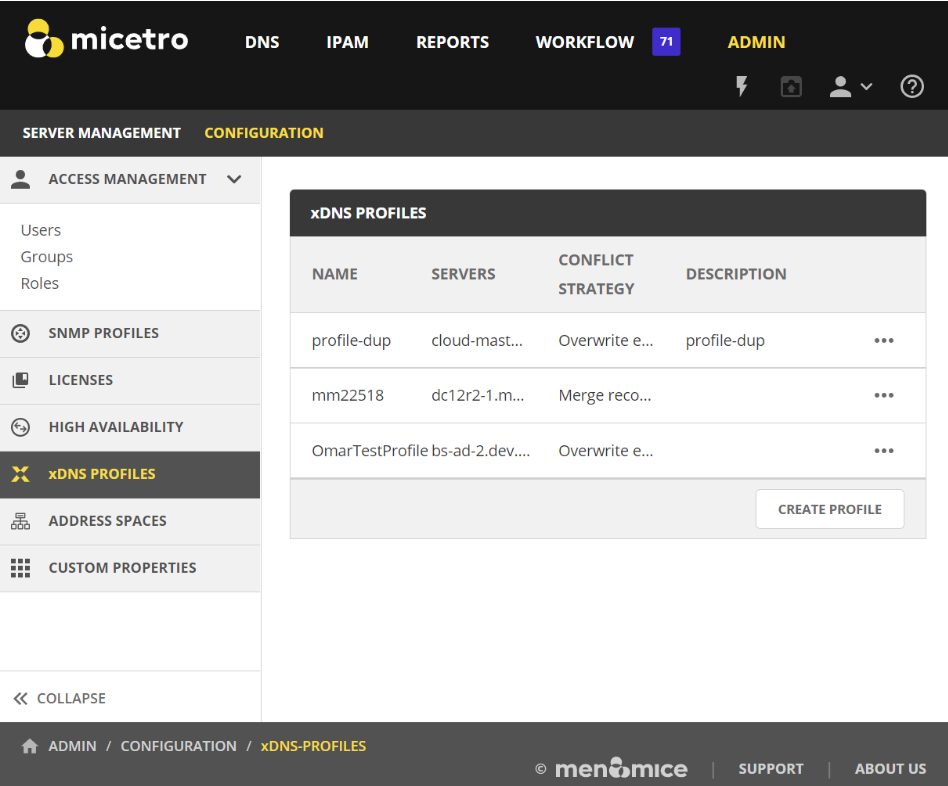 Accepting or Rejecting External Changes
Micetro is the only DDI software solution that actually embraces changes made outside of the Micetro itself. We like to remain as open and flexible as possible, so you can make changes to the underlying DNS services and choose whether those changes will be replicated into Micetro.
On the other hand, that could cause some issues so you may also choose to reject external changes thereby not allowing them to be copied into Micetro. If you do accept, we offer two conflict resolution strategies: Merge and Overwrite.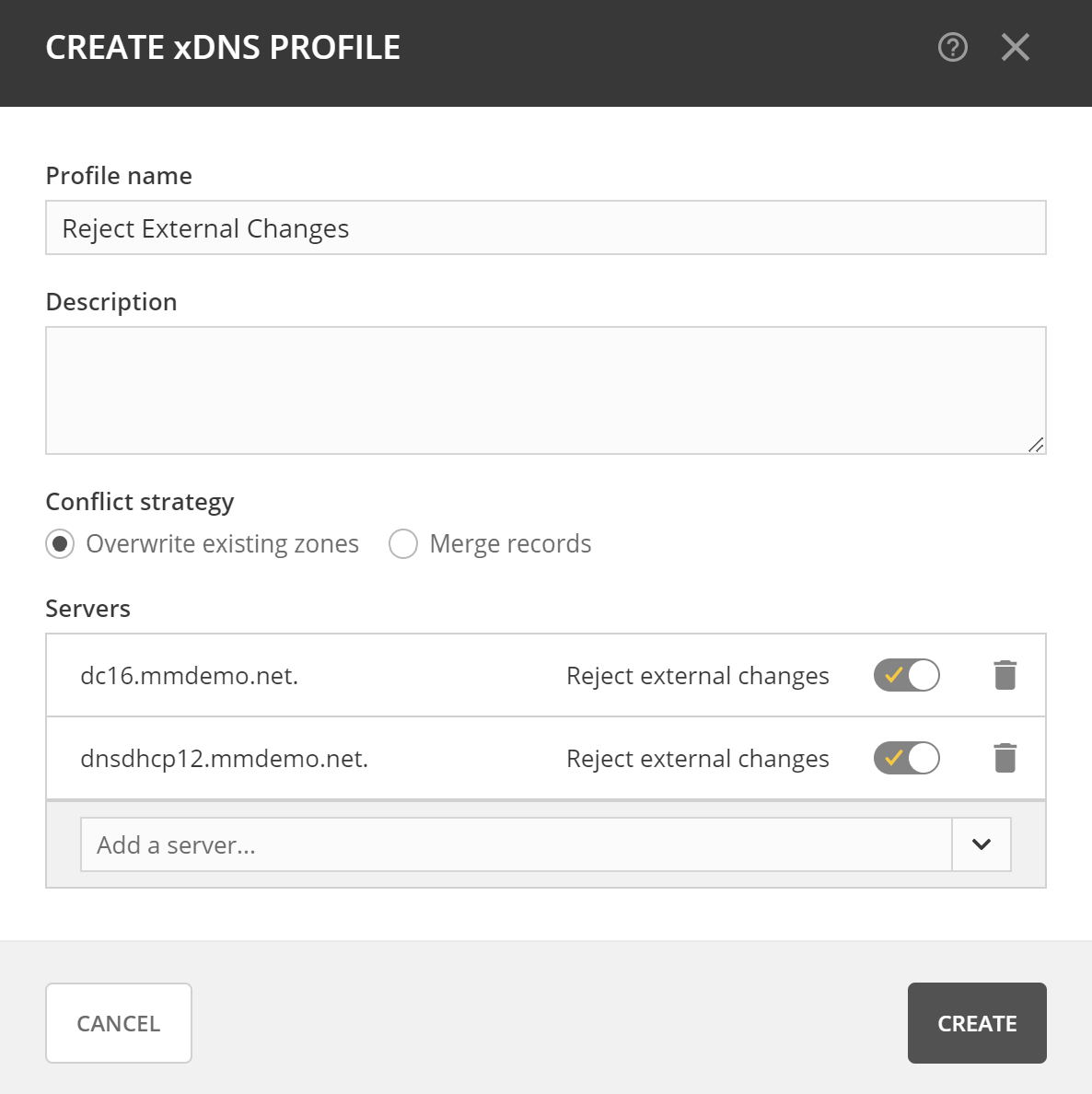 DNS management built for the cloud
A common pain point for Information Security Officers and network managers is the lack of centralized views and the workflow automation difficulties of coordinating on multiple platforms. Whether you're using a single-platform deployment or a combination of Cloud DNS providers (from Akamai Fast DNS to Azure DNS, Amazon Route 53 Dyn, NS1, or OpenStack), Micetro's xDNS gives you a convenient means to monitor and manage all your DNS resources within Micetro.
Simplifying the management of high-availability network resources across multiple environments is crucial for making network management intuitive and effective.
Micetro is a robust DNS, DHCP and IPAM (DDI) solution that's easy to implement and able to leverage existing infrastructure investments to provide visibility and ease-of-use for hybrid and multicloud environments.
Fast and efficient in heterogeneous DNS and DHCP environments, Micetro supports thousands of concurrent users and API connections, with millions of managed IPs and DNS records, for automation and provisioning, whether Unix/Linux, Windows, and Cisco IOS or across cloud services like Azure DNS, Amazon Route 53, Dyn, NS1 and Akamai Fast DNS, as well as IPAM in AWS, Azure and OpenStack.
Want to know more about xDNS Redundancy?
You're in luck! Just ask for a personalized demo of Micetro and we'll show you how you can use xDNS redundancy to make your operational experience simpler and more performant at the same time.
Reach Out
We'd love to hear your suggestions for what kind of content you would like to see from us. Alternatively, if you're looking to get started with your IP address Management (IPAM), you can sign up for your free trial! The beauty of an overlay is that you can install it completely risk-free.